We moved into this house 12 years ago from a home with huge closets. I don't know how many of you are aware that back in the day they didn't put closets in a home they used furniture for that purpose.

David and I had to decide how to arrange our new space so he put all his personal stuff upstairs and I put mine downstairs in the spare room. For the next 11.75 years I would have these rooms as my closet and transitional space. In August of 2007 we moved a futon in and I started moving out. When Aaron purchased his home this spring my personal belongings immediately moved into Aaron's empty room. The old futon went to Aaron's new home and we suddenly had this empty space.



It has taken me all summer to reorganize what was once my closet to a pantry with newly hung shelving. We have researched many different convertible sofa's and looked at our local markets. We localed the perfect sofa and Saturday at 10am headed out to purchased it, by noon it was set up and ready to go in its new home.....

Perfect fit....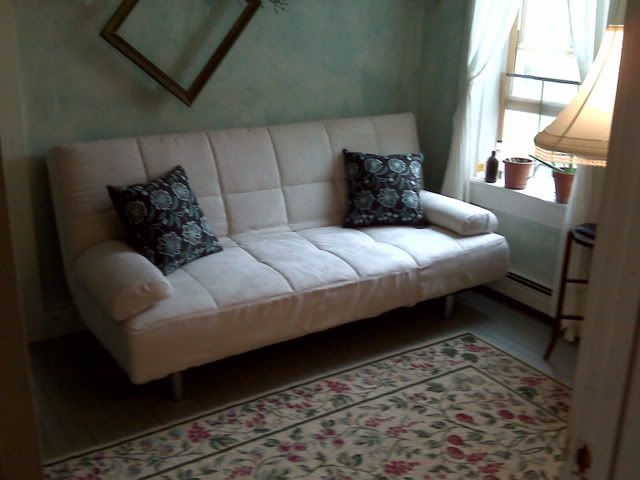 Covered and in the recline position for reading. My guest room is set up, any takers???