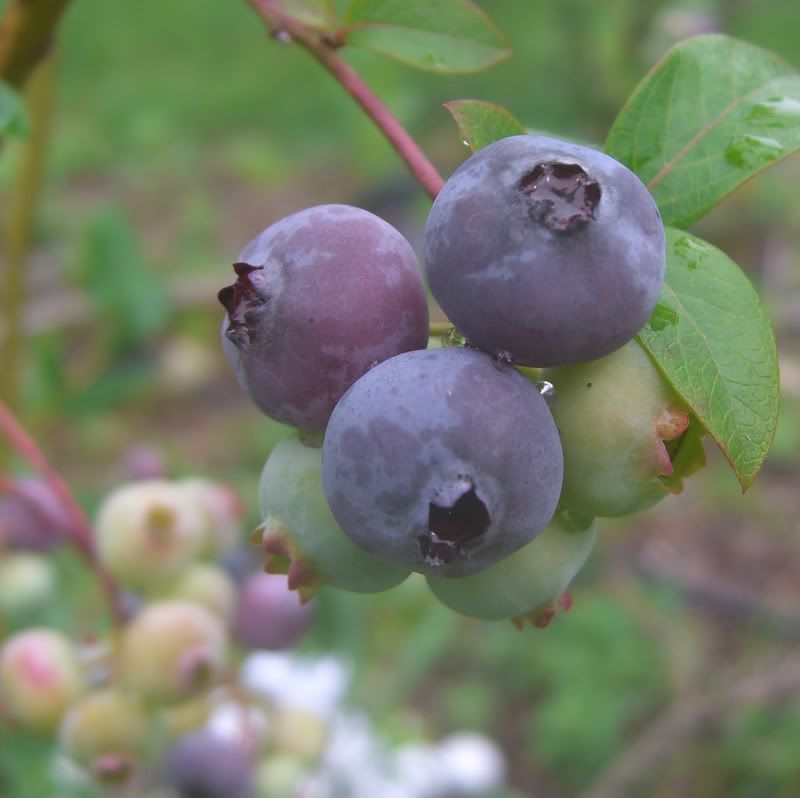 Real Blueberry from my garden
You look at the box and see a photo of a nice wholesome food item with plump juicy blueberries, looks great right. Read the ingredients and you will not find blueberries listed at the top but instead see "blueberry bits" made up of a list of chemicals that include; sugar, artificial colors and chemicals and suddenly things aren't as yummy.
We don't eat processed foods for this reason, recently I ran across this article from Natural News that I really wanted to share. Watch the video and if you would like you can also read the transcript on the page, here is a brief excerpt...
"
This bag of blueberry bagels sold at Target stores is made with blueberry bits. And while actual blueberries are found further down the ingredients list, the blueberry bits themselves don't even contain bits of blueberries. They're made entirely from sugar, corn cereal, modified food starch, partially hydrogenated vegetable oil, artificial flavor, cellulose gum, salt and artificial colors like Blue #2, Red #40, Green #3 and Blue #1.

What's missing from that list? Well, blueberries.
Where did the blueberries go?

They certainly didn't end up in Total Blueberry Pomegranate Cereal. This cereal, made by General Mills, contains neither blueberries nor pomegranates. They're nowhere to be found. But the cereal is made with red #40, blue #2 and other artificial colors. And it's even sweetened with sucralose, a chemical sweetener. And that's in addition to the sugar, corn syrup and brown sugar syrup that's already on the label"
Natural News TV
has this video news report that you really should see.. For the article on this subject you can also click here to read:
U.S. food companies caught faking blueberries with artificial colors and liquid sugars, reveals Health Ranger investigation